Here you can read more about trends, the larger developments that are gradually changing the landscape. Bloomse does not offer any products or services related to trends. Our trend blogs about marketing and consumer trends are to inform and inspire. In the long term there is a book in the planning aimed at spotting and applying trends.
What is a trend?
Trends are underlying the news. If you only follow the news, you miss the bigger picture. The major trends are digitization, globalization, the experience economy, relevance bubble, platforms and AI.
A trend is a long-term development in a certain direction. In economics, this is a development that reflects a decline or growth in a so-called trend line. If figures are available, you can find trends in them. In fashion it is about what you see a lot in clothing and fashion at that moment. There you also see recurring trends: something that used to be 'in' is now becoming the trend again. Read more about the definition of trends and the trend pyramid.
The 4 megatrends of today
AI, quantum computers, autonomous objects and 5G are much more than new toys for scientists. As innovative forces, they will change and hopefully improve our daily lives. Read about the four megatrends of today.
Consumer trends
Every year Bloeise publishes the online consumer trends, with which companies get an idea of the relevant trends.
Technological developments shape our society. If you look at any bus stop, living room or waiting room, you will see that the smartphone has replaced the weather chat. But the same thing happens the other way around: our culture and history influence technology. For example, an aging population is more likely to opt for automation and a concept such as privacy has a completely different meaning in a people's republic with a one-party system. The online consumer trends in 2019 are about how we are finding a new standard in our relationship with technology. read the consumer trends of 2019.
Curious about the previous trends? You can find them here: 
Consumer trends 2018 I 2017 consumer trends I  Consumer trends 2016 I Consumer trends 2015
Online marketing trends 2021

As an entrepreneur, you know that the market is constantly changing. This applies to your own industry, but also certainly to all kinds of trends, including that of online marketing. Because your target group is not only shifting channels, the legislation and application of data are also changing. Now it's even more about following your audience – not the competition – and providing real value. Your online marketing changes enormously as a result: it eventually becomes your product itself. Read the online marketing trends of 2021.
online marketing trends 2020 I online marketing trends 2018.
Social media trends 2020 - after corona time
During the lockdown, everyone kept in touch massively via social media. The political debate was extra loaded by the labeling of Trump's tweets and turned against the social media platforms. And TikTok is slaying it. Here you can read the most recent social media trends for 2020.
Ecommerce Trends
Recent and Popular Trends
These are the most popular trends on Bloeise in recent times:
See further: Smartwatches in 2019, Influencer Marketing Trends 2019, self service trend, The experience trend of 2020, AI trends of 2019, online recruitment trends 2019, gadgets of 2019, ecommerce trends 2019, smartphone trends 2019.
Spotting trends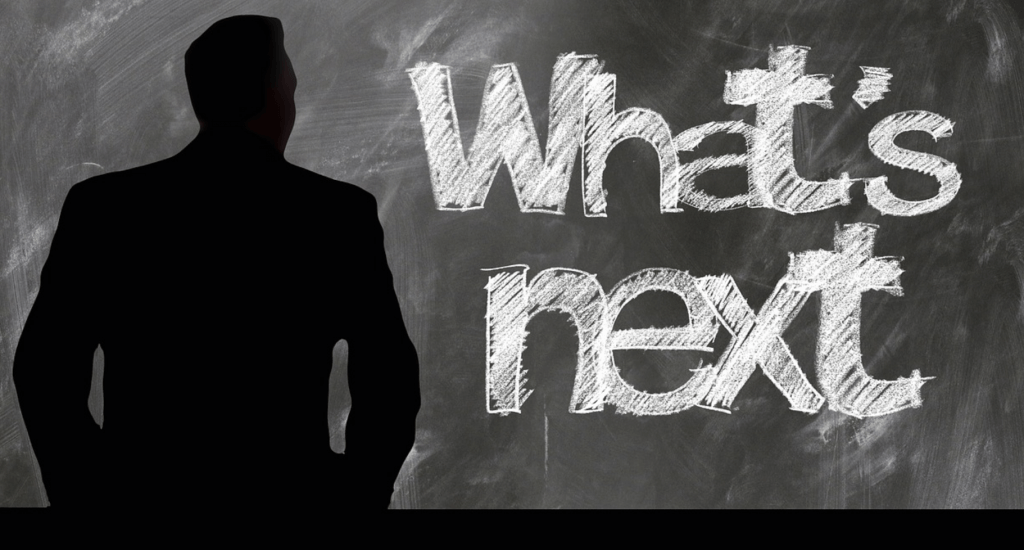 Every modern entrepreneur will recognize it: we operate in a society that is full of start-ups, where everyone can vent wild ideas at any time of the day and where creativity is no longer a luxury, but an all-important necessity. To be truly successful as an entrepreneur, it is more important than ever in today's world to be at the forefront of brand new trends. You snooze, you lose. Trend watching: some people turn it into a full-time job, but today's entrepreneur just has to do it a little on the side. If you do not recognize trends in time, you will follow the crowd. But how do you spot a trend before your competitors do? Read the seven tips for spotting trends and here Making smart use of Google Trends: how do you do that?.
Writing trends
Curious how trends are actually written? Here you can read a candid explanation of how the Bloeise consumer trends are written every year. Every year I write the online state of affairs and online consumer trends to get a grip on an ever volatile market: the online consumer. So you and me. Trend articles, however, have been plagued by opportunism, inconsistencies and outright copying. For the readers who want real explanation, here's a disclaimer with an explanation of the approach and way of thinking. Read my disclaimer for trends.
The history of the internet and social media
The mega-trend of the moment is of course digitization. Everything that can go digital, goes digital. If you look at the development of the internet as we know it, three things stand out: technology, supply and behaviour. It starts with technical innovation, such as the first email and the first major bulletin board. That changes the way we look. Then there will be new offerings, such as XS4all, the first Dutch internet provider. The market breaks open. Other players follow and the entire playing field changes. Consumer behavior is evolving: we are going to use more internet, social media, 4G. Pay attention to these 3 things, technology, offer and behavior, and you will immediately see how the history of the internet is playing out. It is then easy to see which direction we are heading: what technical innovations are there? What offer is there? How do we respond to this as consumers with our behavior? Read the history of the internet and social media.
Underlying Trend Categories
Trends is a main category at Bloeise. The following trend categories fall under this. For each trend you will find a number of articles in which the subject is treated in full or is cited as an additional subject.
Are you missing certain trend topics on Bloeise? You are most welcome as a guest blogger. See the rules and possibilities of guest blogging on Bloom. Below are all the trend blogs of the main Trends category and the underlying categories.